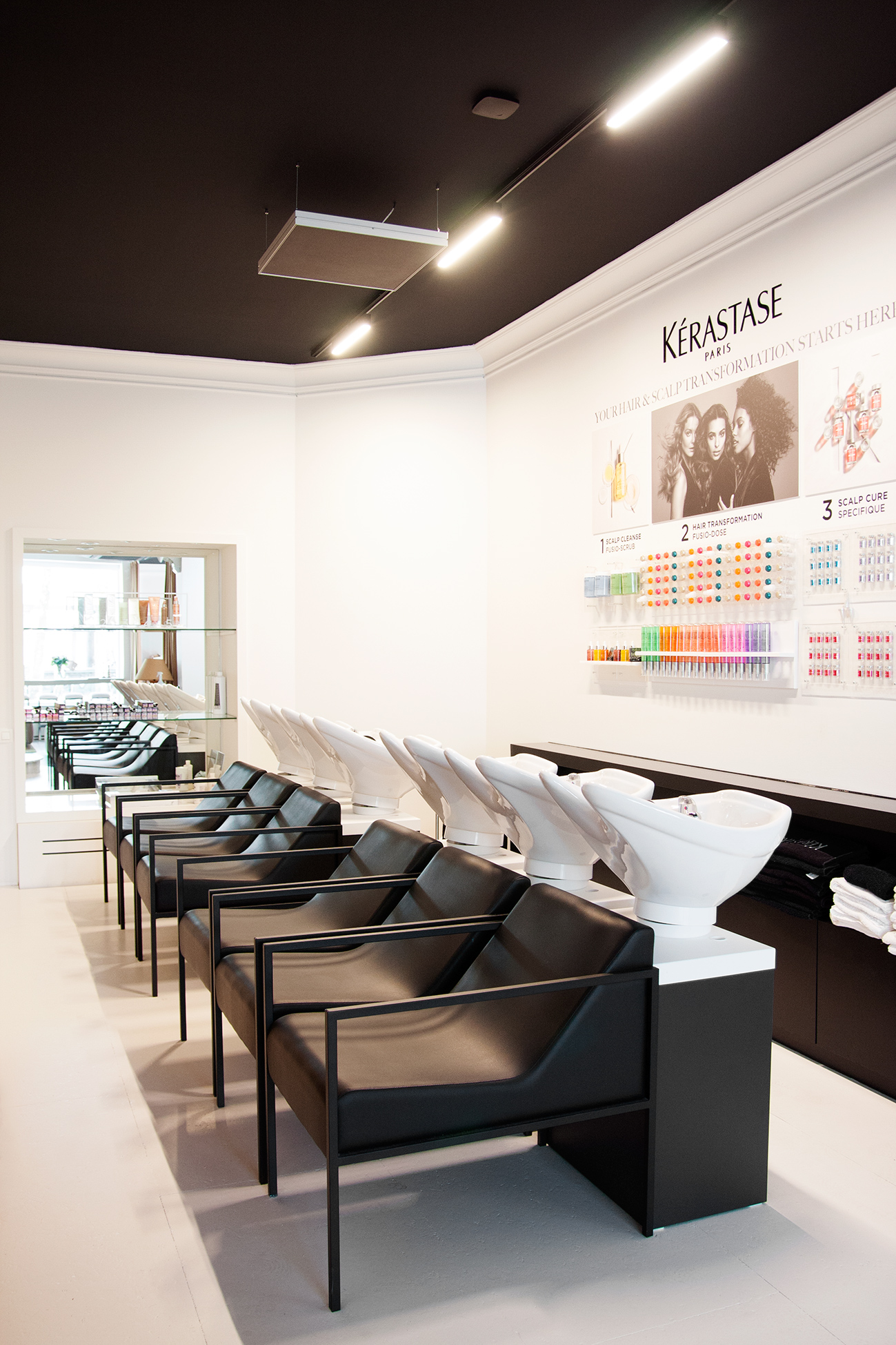 | | |
| --- | --- |
| Tue-Sat | from 8 a.m. till 7 p.m. |
| Sun, Mon & holidays | from 8 a.m. till 12 p.m. |
Les Coquettes is a lifestyle salon for men and women in the very heart of Bruges. Settle down in one of our comfortable designer chairs for a relaxing hair treatment, a tasty flat white, a slice of red velvet cake or a crispy focaccia.

Visit our lifestyle salon to get a new haircut or catch up with friends. You will find our hair salon, bar and cosy terrace on the ancient fish market, one of Bruges' most photographed squares.
Les Coquettes
Welcome to our lifestyle salon where you will find that quality, expertise and experience take centre stage. Your hair should match fit your personality and lifestyle. Anyone can have beautiful hair, but that means something different to everyone. That is why every visit to Les Coquettes starts with a friendly ear and a brief evaluation. It is the only way to offer the right advice on the right colour and look that will bring out the best in you.
For every budget
Because we want to be accessible to everyone, we work with tiered pricing at Les Coquettes. Each level has its own price, according to the stylists' expertise and training. This ensures hair treatment for every budget. Choose one of our ADVANCED, TOP or MASTER stylists accordingly.
Your first time at Les Coquettes
On your first visit, we would advise to book a TOP or MASTER stylist, as their high-level training is particularly well-suited for advice and guidance.
Student discount
Students receive a 10% discount on all hair treatments (when presenting a valid ID or student ID card).
Prices and surcharge
There may be a surcharge for thick and/or long hair, as extra time and/or products may be needed for its treatment.
Women
Haircuts
| | Advanced stylist | Top stylist | Master stylist |
| --- | --- | --- | --- |
| Cut and dry | €50,00 | €55,00 | €60,00 |
| Cut and blow-dry | €63,00 | €68,50 | €72,50 |
Inc. Kérastase shampoo, treatment and styling
---
Men
Haircuts
| | Advanced stylist | Top stylist | Master stylist |
| --- | --- | --- | --- |
| Cut, dry and style | €30,00 | €32,00 | €35,00 |
Coloring
Color consult (10 min)
We are happy to give free advice
| | |
| --- | --- |
| Permanent color | from €58,00 |
| Gloss color | from €55,00 |
| Gent color | €40,00 |
| Toner | €25,00 |
| Platinum blonde lightener | €80,00 |
Beautiful balayage
| | |
| --- | --- |
| Half head | €60,00 |
| Full head | €80,00 |
Natural highlight/foils
| | |
| --- | --- |
| Face frame | €45,00 |
| Half head | €65,00 |
| Full head | €85,00 |
Balayage, foils and other special techniques are possible in combination with permanent color or gloss color
Hair styling and specials
All-in signature blow-dry
| | |
| --- | --- |
| Short hair | from €35,50 |
| Half-long hair | €39,50 |
| Long hair | €43,50 |
Special occasions and updo's
Make-up
A look for every occasion. from natural to fancy
Brow bar
| | |
| --- | --- |
| Eyebrow epilation | €15,00 |
| Eyebrow coloring | €15,00 |
Hair spa
Add-on hair treatment
Beautiful hair starts with a healthy scalp and the right treatment. Ask your stylist for the Kérastase treatment that is best for you
Fusio scrub
Intensive cleansing scrub treatment in combination with essential oils, cleaning the scalp and hair to perfection
Fusio dose
Your stylist diagnoses your hair and creates a personalised mix for your specific hair problem, with the exact right combination of concentrated active ingredients
K-water shine, 5-min treatment
Give your hair a boost and more shine, perfect for a busy woman
Bridal hair and make-up on location
Your special day requires extra time and care from our stylists. Contact us by mail or phone for an appointment
Perfect hair extensions
We only work with A+ quality label extensions, guaranteeing a lasting shine and quality with the right care
| | |
| --- | --- |
| Thickening | From €350,00 |
| Lengthening | From €650,00 |
Make an appointment for a free intake talk and color determination
Classic manicure
The focus is on filing, cuticles and polishing. Perfect for busy men and women who want a well-groomed look